"Loving the Lord Jesus, I promise to take an active part in the work of the Adventurer, Pathfinder, and Youth Ministries, doing what I can to help finish the work of the gospel in all the world."
ARE YOU….
Aged 16 years or older, who loves fun and adventure?
Passionate about serving God through Adventurer, Pathfinder, or Youth Ministries of the Church?
Willing to be trained in leadership,
discipleship and creative evangelism?
THEN, GOD CALLS YOU TO BE A MASTER GUIDE!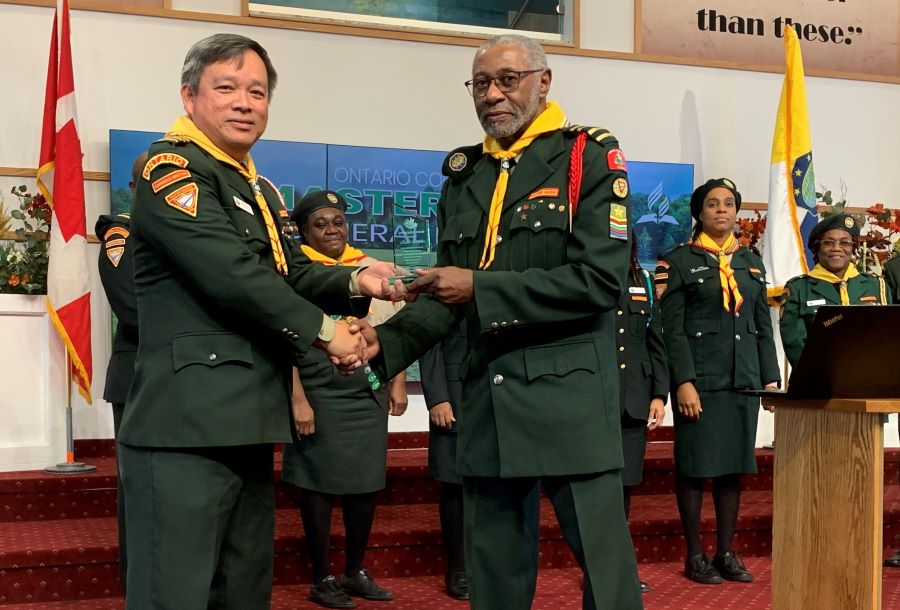 Special recognition and appreciation to MG Robert English for serving as Executive Coordinator from 2021-2023. Also, big thanks to the rest of the Executive Committee for serving during the past term.
SPECIAL TRIBUTE TO SIS. LILY WALKER
The Ontario Conference Master Guide Ministry mourns for the passing of MG Lily Viola Walker, who now rests in Jesus awaiting the Second Coming.
She had served faithfully as a Master Guide in various aspects of club ministries. Only heaven knows the extent of her influence and the difference she made in the lives of countless students, Adventurer and Pathfinder children, and Master Guides. Indeed, Sis. Lily will be greatly missed.
Our heartfelt condolences to the bereaved family.
For funeral details and to post your tributes, please visit:
https://www.arbormemorial.ca/en/mceachnie/obituaries/lily-viola-walker/114712.html
Once a Master Guide, always a master guide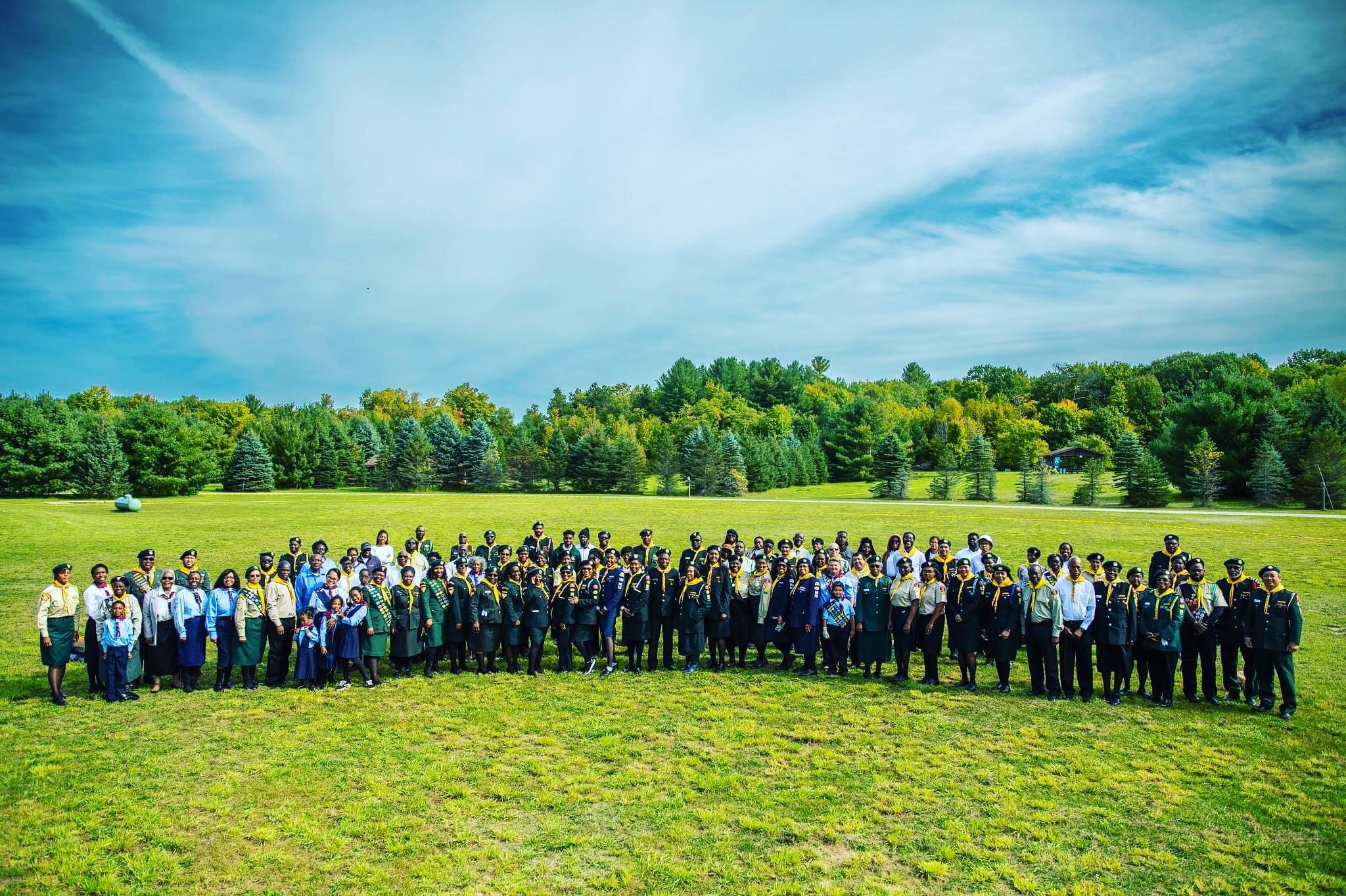 Pastor Edwin Martin, Ontario Conference AMP Ministries Director, presents the new Master Guide Executive Committee members on the occasion of the OCMGC Triennial General Meeting held on Sunday, Nov. 19, 2023 at Scarborough Adventist Church:
Executive Coordinator:
Cherrie Ann James
District Coordinators:
Ralph Seraphin
Bafana Nyoni
Deandra Favorite
Tamika Brown
Jasmine Lawrence
Charles Deans
Lisa Blair
Secretary:
Karmel Clermont
Asst. Secretary (Social Media Secretary):
Irene Darrell-Austin
Chaplain:
Pastor Travis Afflick
To empower leaders through effective training, equipping, and deploying them for service.
The Master Guide ministry "continues to be the highest level of leadership within the Adventurer/ Pathfinder/Youth programs of the Seventh-day Adventist Church. It focuses on one's personal spiritual life and growth first and foremost. General leadership skills are then woven into the sharpening of those skills, which are specifically geared to leading youth in God-ordained areas of development: understanding God's world of nature, outreach ministry, service to others and a life-style that denotes healthy living." – Master Guide Manual, p.2.