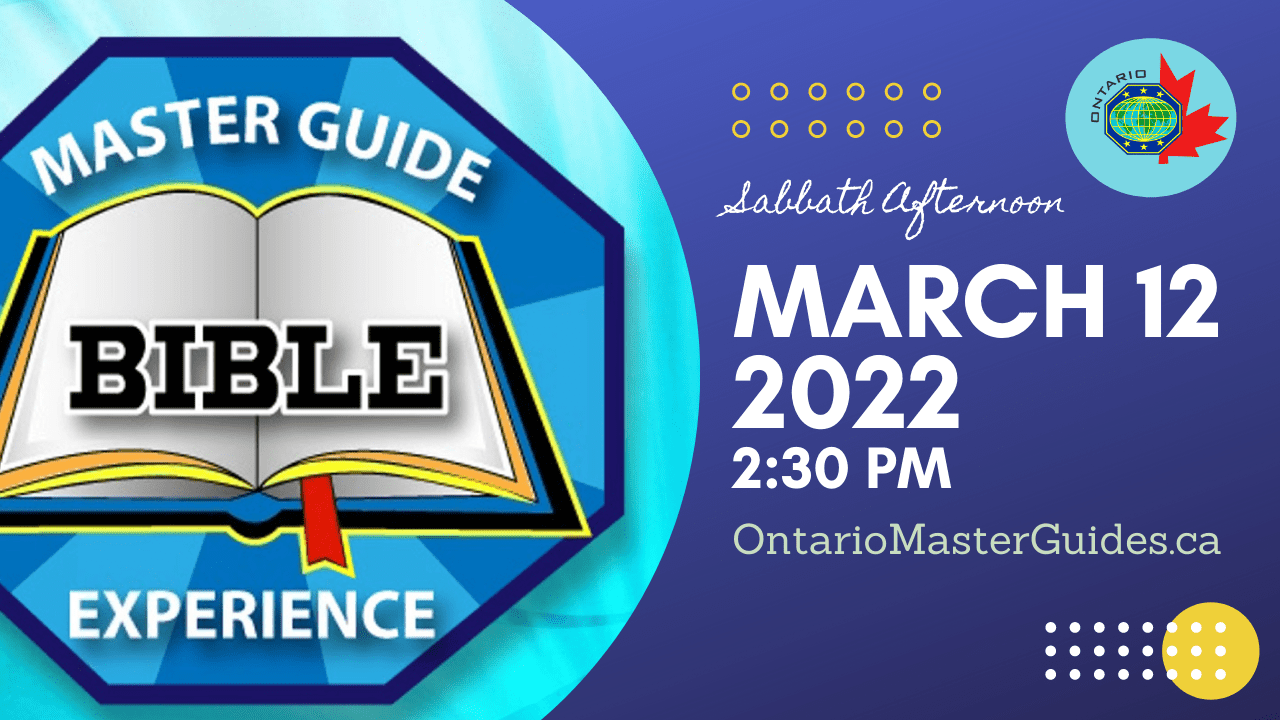 Overview
The Master Guide Bible Experience (MGBE) is a Bible-testing program aimed at challenging participants to go deeper into the study of God's Word.  The Ontario Conference has already launched Bible Experience events for both Adventurers and Pathfinders. And as leaders of children and youth, it would be proper for Master Guides to join also this exciting adventure in studying Scriptures.
In conjunction with the Pathfinder Bible Experience (PBE), the MGBE will be held on the 1st Sabbath of March each year. PBE is a multi-leveled event (i.e., district, Conference, Union, and Division), while MGBE will just be a one-time event each year. At the conference-level event, the same 90 questions will be asked for both PBE and MGBE. However, the grading for Pathfinders and MGs will be separate.
Due to the COVID-19 pandemic, the MGBE will be held virtually. Please ready MGBE Guide for more details.
Team Categories:
1. Master Guides (MGs)
2. Master Guide Trainees (MGTs)
DATE: March 12, 2022
TIME: 2:30 pm
via the Zoom platform.
REGISTER YOUR TEAM
Click to download:
Deadline for registration is FEBRUARY 24, 2022. So register your MGBE team now!
MGBE Resources
Resources (click below):
English (PDFs)
Español (PDFs)
Français (PDFs)
MGBE Ranking (2020)
CONGRATULATIONS to the following MG teams for their achievement at the recent Master Guide Bible Experience held on March 7, 2020 at Toronto Perth Church:
Kitchener-Waterloo 1 – 1st Place
Kitchener-Waterloo 2 – 2nd Place
Bethanie Gabriel – 3rd Place